StorageWorks™ XP Storage
This disk array is part of the HP StorageWorks XP series of high-performance RAID-capable disk array systems used to store large quantities of data in an efficient and secure manner. XP disk arrays support multiple operating systems, platforms, and RAID groups.
Advantages include:
Continuous data availability

Nondisruptive service and upgrades

Connectivity • Scalability

Data integrity and high availability
The HP StorageWorks XP24000/XP20000 Disk Arrays provide high performance, high capacity, and solid reliability in a large storage system that can start as small as a single frame and expand as your storage needs grow.
Coupled with HP's comprehensive customer support, the XP24000/XP20000 disk arrays offer a safe data storage investment that will serve your needs for years to come.
Figure1: A sample representation of an HP XP12000 Disk Control Frame; whose drives we typically stock at Tekmart Africa.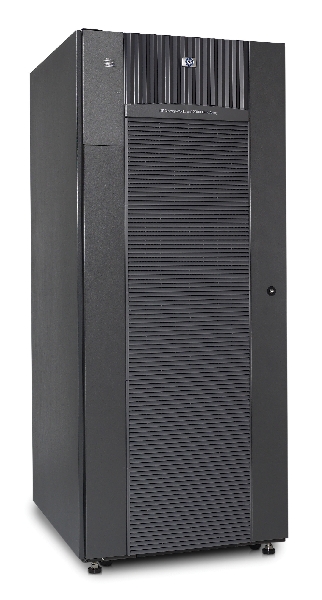 There are no products to list in this category.
Daily Deals
Upcoming Deals
New Products
Featured